On November 2-4, 2019, The 8th Annual World Congress of Aquaculture and Fisheries 2019 was held in Xiamen,China. Lei Zhang was invited by the conference group to participate in the meeting and served as the host and commentary for the second session of the meeting.Lei Zhang led foreign doctoral student Hassan / Abdelrahman ,foreign master student Ousseyouou / Djiba and master student Wei Huang to the conference.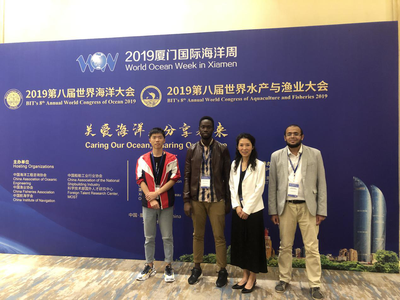 Lei Zhang made an academic report entitled "Bottom-up Control Blooms in Dammed and in-land Rivers-A Case Study in Three Gorges Reservior, China" at the meeting. In the second part of the conference on the subject of algae growth regulation, experts and scholars from more than ten countries have conducted in-depth exchanges and discussions.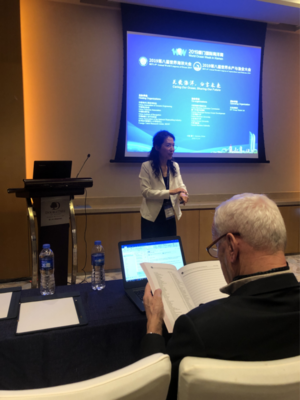 Doctoral student Hassan / Abdelrahman, master student Ousseyouou / Djiba, and Wei Huang all made academic presentations and conducted extensive learning exchanges at the conference.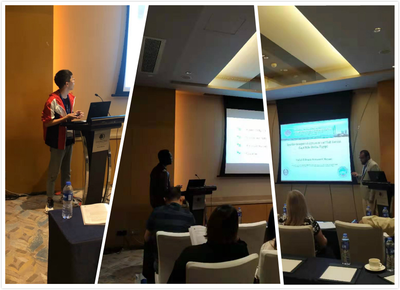 It is reported that the conference is co-sponsored by the China Marine Engineering Advisory Association, the China Fisheries Association, the China Navigation Society, and the China Shipbuilding Industry Industry Association. China Maritime Arbitration Commission, Xiamen Maritime Development Bureau, Dalian Ocean University, Dalian Maritime University, and Danish Maritime Administration. Since 2012, it has been successfully held in Dalian, Hangzhou, Qingdao and Shenzhen, attracting more than 2,000 participants from 60 countries. The meeting is organized in conjunction with the annual World Ocean Congress. It has become an important international conference in aquaculture and fisheries-related fields. In recent years, the theme of the conference has also tended to be more in the part of water algal bloom and water ecological management.